Easy Buy Auto Deals is an automotive clearance company connected with a network of dealers to sell new vehicles of all makes and models at bargain prices. We help to liquidate brand new vehicles that are unsold at dealerships by offering them at below cost, locally, on a large scale. We have operations reaching Connecticut, Massachusetts, and Rhode Island.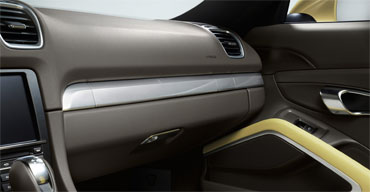 Dealerships finance the vehicles sitting on their lot, and when one sits longer than most, it is costing the dealer money everyday it's unsold by tightening their cash flow and allocation for new vehicles. By handing these vehicles off to Easy Buy Auto Deals for below cost, the dealerships are freed up with space, cash flow, and availability of new vehicles featured on their lot.
When you see a deal on our website that you want, lock-in the price by filling out the form on the vehicle's page. We will then communicate with you on which participating dealership in our network is closest to you and then will ship the vehicle to that dealer. From there, you can conveniently and securely purchase the vehicle at the price you had locked-in on our website.
Liquidated Vehicles at Used Car Prices

32 Networked Dealerships in CT, MA, & RI

Locked-In, No Haggle Pricing

Secure, Hassle Free Purchasing at OEM Dealerships

We Ship Vehicle To Participating Dealer Nearest You

New Deals Arriving In Our Inventory Daily/Weekly

Save Thousands On Your Brand New Car, Truck or SUV
For me, a car is something to go from point A to point B, so I don't care that it doesn't have leather and navigation. I got a brand new Nissan Sentra for under $15,000 and it's been running strong ever since. Best deal i ever got on a car in my life!

Mike R. from Hartford, CT

I was afraid of haggling with dealers over price I always felt like they could do better! So when I found this website I really liked how I could just "lock-in" the price…I drove away with a sweet new kia optima for less than any of the dealers told me!

Ashley B. from Worcester, MA
SERVING THE CONNECTICUT, MASSACHUSETTS, & RHODE ISLAND AREAS